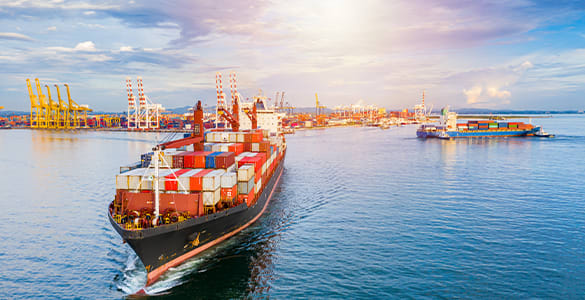 Ship Management
Accredited to the highest industry standards, with a professionally-organized shore-based management team, we work closely with owners to achieve the common goal of quality operation. Timely monitoring and reporting is achieved through strict implementation of Quality Assurance procedures together with the incorporation of innovative marine software solutions as well as regular hands-on inspections. Our main goal is to ensure the vessels we manage are in a good condition and ready to operate anytime, anywhere – to the highest possible performance levels and at the most competitive cost levels.
CSM is the world's leading independent ship management company, and a global pioneer in technology, innovation, and services for worldwide vessel owners.
CSM is committed to delivering safe and compliant operations through transparency, pro-activeness, and strong partnerships. CSM provides a full range of ship management and marine support services to ship owners and operators around the globe, as well as the ability to blend those services together in unique combinations to meet specific customer needs. As industry leaders, we combine our global footprint with specialists and operational hubs around the world to give our customers the most comprehensive service with multi-disciplined support. We can set, measure and deliver the industry-leading standards for safety, compliance, environmental protection and service quality. We demonstrate the know-how, commitment, and drive to help all our customers achieve their goals, through cost-effective, safe, and performance-enhancing asset management – wherever and whenever it's needed.