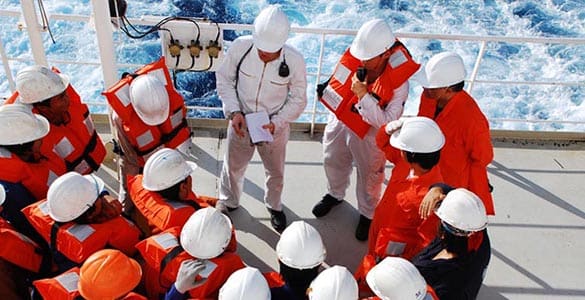 Crew Management
We are in the business of attracting, developing and retaining the best set of crew for you. Our management centres are supported by global manning offices to recruit skilled seafarers and coordinate all your crewing needs.
Our centralized system which stores all data related to seafarers for efficient monitoring of compliance with mandatory requirements (Flag State, Training, Certificates, Medical, Visa etc.). All data and documents are filed electronically for compliance check of seafarer's competence.
Attracting, recruiting, training, deploying and developing highly skilled seafarers for your vessels is the core purpose of our crew management business. You can be assured we will offer your fleet the right mix of crew, with the right skill sets and competence, at the right time, to optimise your vessel and commercial performance.
To save you time and valuable resources in house we have an extensive network of Crew Management Centres, where we source, recruit, plan and mobilise seafarers globally – covering all roles and vessel types, whilst providing you full visibility and ultimate flexibility.
Our ship owners dashboard ensures you have transparency, line of sight, operational and commercial reporting and receive exceptional value. As well as international industry compliance, we manage all aspects of seafarer certification and compliance, and maintain the most stringent ethical standards. With your dedicated relationship manager you can stay in control and optimise operational and commercial performance.